Have you ever hear the term "Cost of Living"? That literally refers to how much it costs to be alive. We all have to deal with money. Let's do it the empowered way because money is always watching.
Maybe you're tired of being stuck in the rat race. Maybe you're looking into retirement. We just want to help provide the tools to make money less stressful.
If you're looking for get rich quick schemes, you came to the wrong place. Sorry... not sorry.
We're here to help you make more, spend less, and invest your money wisely. Having a side hustle or small business isn't for everyone, but saving and spending wisely is. To make it simple, we've broken down our money advice into three parts.
Getting

Keeping

Spending
Let's jump in!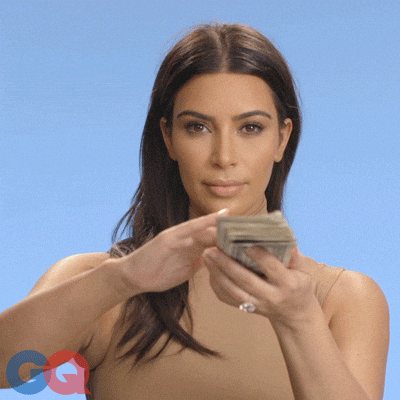 GET IT.
It's easy to dream of waking up in our beach mansion, checking our bank account, and saying, "Winston... why did I only make $3.4 million dollars yesterday? I can't live like this!!" In reality, most of us would rather just not check our bank account at all and can't wait to move!
Well we're here to tell you that you don't have to be stuck forever! Check out these articles for some of our best tips on grabbing some extra moolah.
You will not get rich from surveys and other timeless tips.

11 steps to starting your own business.

5 Legit Side Hustles to Try Out (not for lazy people).
$ave Dat Money.
Easier said than done. Many of us are living paycheck to paycheck just trying to get by. Putting money in your bank account can feel like putting water into a cup with holes. We have to find ways to plug the holes!
"A penny saved is a penny earned", but what does that even mean? I need like a million pennies...
Check out these posts:
*OUCH* 22 things you are wasting your money on.

Orange crayons all have savings accounts.

5 takeaways from "Rich Dad, Poor Dad". Making money make money.

Budgeting = telling your money where to go. Not budgeting = wondering where your money went. 5 gold nuggets from Dave Ramsey.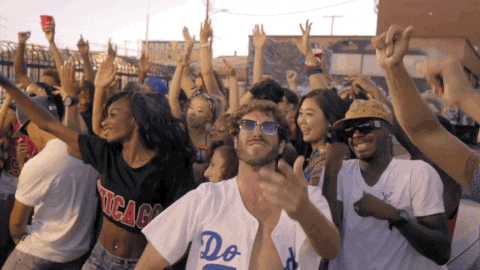 For more inspiration, please watch $ave Dat Money by Lil Dickie.
LET'S GO SHOPPING
Ladies - maybe you're the girl in the green scarf. Maybe you're born with it. Maybe it's a famous makeup brand that rhymes with staybaleen.
Gentlemen - maybe it's a new watch, a premium subscription, or a car payment you can't afford.
Humans - we love spending money, but let's at least do it right. Check out these staples:
Do you know your credit score?

Checklist - 10 things that every good credit card has.

Ballers buy bigger. 3 purchases that can set you back years.
WOW. We made it.
That wasn't so bad right? You're on your way to taking the next steps to financial freedom. You just might not know it yet. YOU GOT THIS.